THE TITLE OF THIS BLOG POST TAKES A PHRASE FROM the United Nations Framework Convention on Climate Change (UNFCCC). Globally, women have less economic, political, and legal clout than men and are thus more vulnerable to the adverse effects of climate change. Eighty per cent of people displaced by climate change are women. When natural disasters strike, they hit poor communities the hardest, and women make up 70% of people living in poverty. For example, Hurricane Katrina, which struck New Orleans in 2005, predominantly affected poor African Americans, especially women. Additionally, there is growing evidence of the link between extreme weather events such as floods, droughts, and storms and increased violence against women, including sexual assault and domestic abuse. And while they are more likely to be burdened with household work and caring for children and elderly family members, women are still often excluded from political, community and household decision-making processes that affect their lives. 
As the UNFCCC has stated, women's empowerment is key to the success of climate actions.  
This month, as our way of honoring Women's History Month, we spent some time getting to know a number of amazing women-led organizations at the forefront of the climate justice movement. They are not only challenging the systems that worsen health and climate inequities, but also act as a model for how women can lead the charge in the fight for climate justice. We are passing the mic so we can all learn from these groups, in their own words, about the important work they're doing to address the unequal impacts of climate change and the health burdens placed on all of us, but especially women and children.
Moms Clean Air Force
Founded in 2011, Moms Clean Air Force is a nationwide movement of more than 1 million moms and dads united in fighting air pollution and the climate crisis to protect the health and future of our children. We envision a safe, stable, and equitable future where all children breathe clean air. We center our work around equitable solutions for addressing these issues, and are fighting for Justice in Every Breath.
For ten years, we have advocated for clean vehicles, stronger protections from pollution from oil and gas operations, reduced mercury emissions from coal fired power plants, robust standards for particulate pollution, better standards for toxic chemicals, and more.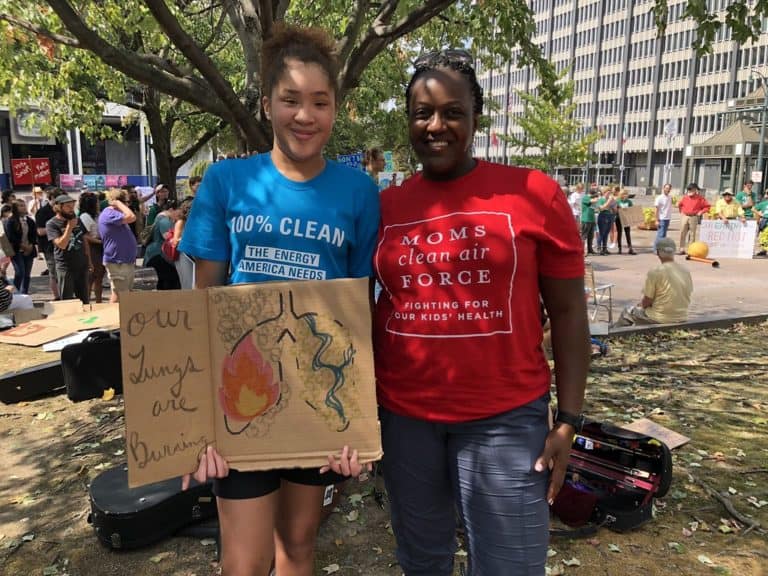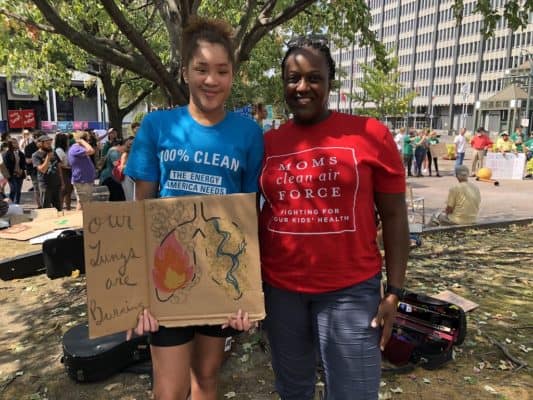 Currently, our largest campaign is centered around supporting policies and legislation at all levels of government to transition diesel-powered school buses to zero emissions electric school bus fleets. In the US, approximately 480,000 school buses transport over 25 million children to school. Most buses run on dirty diesel engines, spewing pollution that causes cancer, triggers asthma attacks, and makes climate change worse. 
We are already seeing movement in Congress to address the problem of polluting school buses, with the recent introduction of the Clean School Bus Act in both the House and Senate. This act establishes a grant program at the Department of Energy (DOE) to replace diesel school buses with electric school buses, invest in charging infrastructure, and support transportation workforce development. Centered around equity, this bill prioritizes support for lower-income students. 
Moms Clean Air Force will never stop fighting for equitable solutions that will put us on a path to climate safety for our children, grand-children, and future generations. To learn more and take action, join our membership list.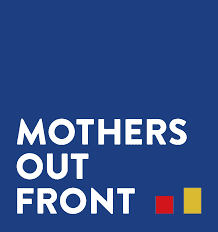 Mothers Out Front 
Mothers Out Front
is a national movement of mothers, grandmothers and other allies who are working to create a livable climate for all children. Our work at the local and state level is focused on collaborating with decision makers to make a just transition from a reliance on dirty fossil fuels to clean energy by investing in green technology and infrastructure. We are deeply committed to building a diverse movement of mothers around the country that puts environmental and racial justice at the center of our work.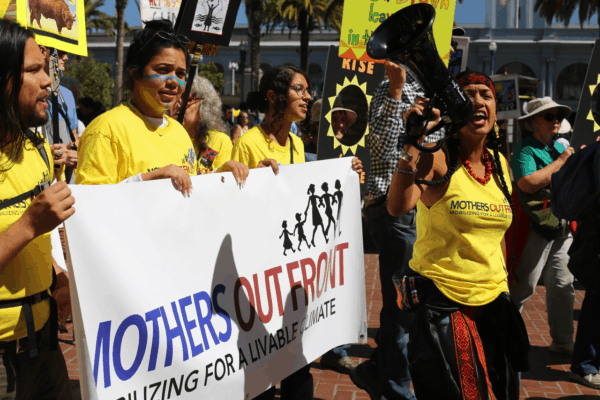 Mothers Out Front has members around the country with teams in Massachusetts, New Hampshire, New York, Virginia, Colorado and California. In 2021 we expanded our work by organizing moms in states where we do not have organizers and providing opportunities to engage in the digital space. This allows us to capture the interest and commitment of mothers all over the country who want to focus their volunteer time on climate. 
500 Women Scientists
RJ is rooted in a human rights framework and is ultimately about the right to bodily autonomy and self-determination. RJ also centers the most marginalized communities and actively works to dismantle systems of oppression that historically have made it so that a choice is not always possible for marginalized communities. By providing tools for incorporating the Reproductive Justice framework into our scientific communities, our goal is to reimagine best practices and future directions for science and research in intersecting areas like environmental justice and racial disparities in maternal outcomes.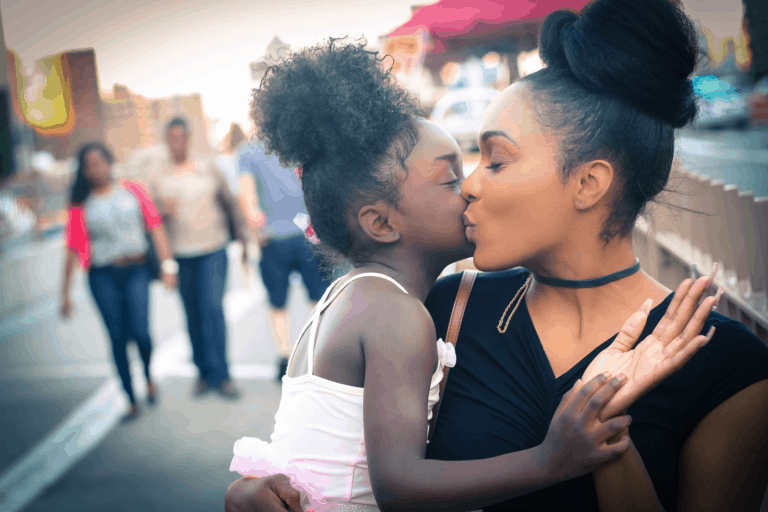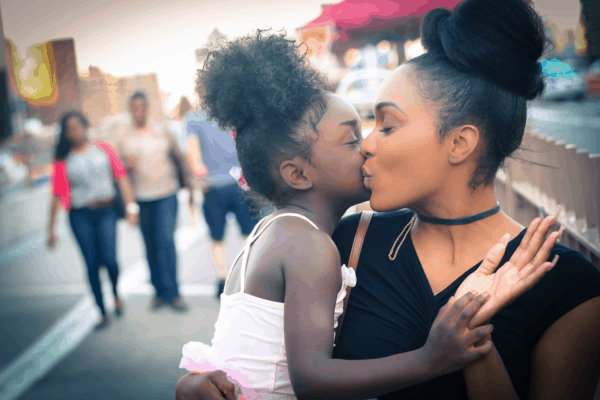 Further, it has been well-documented that much of the gender pay gap, career achievement disparities, and leaky pipeline of women in science can be attributed to a single factor: when women scientists have a child. Our
SciMom Journeys
team has worked to build awareness and advance actions to better support mothers in STEMM fields. We have worked to shift the broader narrative through the media, developed policy positions on infertility and lactation support, parental leave, and parental support during COVID, created support networks for moms hand aspiring moms in STEMM, and advanced campaigns to address issues, such as the new burdens placed on moms in the COVID era and the lack of lactation spaces at scientific institutions and conferences.